Christmas Decorating
Decorating the all important tables for the occasion of Christmas can often be a matter of headache for people. After all it is the biggest occasion of the year, with all the friends and family members coming over and it is quite understandable that families spend sleepless nights over presenting an awesome spread. But then, Christmas is an intensely private celebration. So families can go ahead and decorate the table in their own personal way and yet make it splendid. Some essential elements to draw some gasps and a very important personal touch can do a lot of wonders as this article aims to crack the code behind successful table decorations for Christmas.
Concept- make a clear plan as to what you want for your table. You could go for a theme and place items pertaining to the theme. Color and content must fall in place and general decorations must also fit in. Go for festive colors like red and gold and you can never go wrong.
Elements- while choosing the details can be left with the family, essential Christmas elements like snowflakes and candles are a must. But remember not to overdo it. You could contrast the snowy elements with bits of foliage to add life to your table.
Centerpiece- the all important centerpiece could be highly personalized with frills and ribbons. But this should also gel well with the theme.
Other elements- this segment can be totally left to the taste of the members. But certain items like hurricane lanterns are trending these days and can be used to stress the festive spirit. Classic items like Christmas bells can also be used to adorn.
Table decorations for Christmas must be accompanied by practical items like spoons and napkins. But these too can be decorated to harmonize with the spirit of the occasion.
---
Christmas tree decorating ideas for this holiday season 
The Christmas tree is one of the main focal points to all holiday décor and whether you are decorating a tree at home, or at your office it is important for it to look just right. There are many Christmas tree decorating ideas you can find that will help you put together the best looking tree to meet your tastes but you can also go with themed decorations as well.
The days of just stringing multi colored lights with some ball ornaments are gone when it comes to holiday decorating and Christmas trees are getting more and more extravagant each year. Below are some unique and easy Christmas tree decorating ideas for you to try out this holiday season.
Make your tree glow!
When you use gold, yellow and white to decorate your tree it will almost give the tree a glowing looks. Throw on some tensile and maybe even some subtle blue colored decorations and your tree will be glowing like a pregnant lady!
Natural Trees
While birds and pinecones are normally found outdoors, they can also be made into some great Christmas tree decorations. By purchasing some fake birds and pinecones from the craft store you can give your tree an outdoor country look perfect for those with this taste. You can also use real pinecones found outside just make sure you clear them of any bugs.
Make Your Own
The do it yourself decorator is in all of us and a different idea to decorate your tree with is using DIY (do it yourself) tags as ornaments. Instead of the traditional ornaments and balls you can use brown tags (like luggage tags) to put your own pictures, quotes or memories on.
Pinecone Tree
Yes you can use pinecones as decoration, but you can also make an entire Christmas tree from pinecones. With some glue or paste you can stack the pinecones in a perfect tree shape and enjoy a table side Christmas tree.
Freshen Your Tree
You can give your Christmas tree a nice fresh look and feel by using white lights, amaryllis, carnations, and orchids. These flowers may be a bit more expensive than your average Christmas tree ornament, but it definitely makes all the different when you see your guest?s reaction.
These are just a few of the Christmas tree decorating ideas that you can try on your Christmas tree this holiday and if you come up with your own unique design, be sure to share it so others looking for ideas can be inspired!
Christmas tree decorating ideas for this holiday season 
---
Christmas tree decorating ideas pictures to help you decorate 
The holiday season is quickly approaching and we all are preparing to bring home the Christmas tree and decorate it. However, quite a few people are getting tired of the same old boring décor they put on their trees so they look for Christmas tree decorating ideas pictures to help give them new ideas.
You can start out your search for picture of Christmas tree decorating ideas on your preferred search engine like Yahoo or Google. Just type in: ?Christmas tree decorating ideas pictures? and you should get quite a bit of results that pop up for results. From there you just need to navigate through pictures that have been put up my decorators, regular Joes and even companies online.
The decorations you put on your tree will make all the difference when it comes to the final product. If you are not sure exactly which decorations to buy then looking at pictures online will definitely help you figure that out. A lot of lights and decorations go together better than others so if you like things to have a color scheme, theme or be alike then you may want to do a little research on this as well.
Not every Christmas tree has to have lights either, even though they are very popular and common. There are some really unique Christmas tree decorating ideas pictures online that showcases trees without lights for those homes or businesses that cannot or do not want to have them. The ornaments you place on the tree will always vary on the style you want, colors you need and room you have for them. If you are buying all new decorations then you may want to have your tree picked out already so you know how much space you have to work with. After all, you don?t want to spend a lot of money on decorations and only be able to use half on the tree.
There is some unique garland you can make with different materials to put on your tree much like the popcorn garland that has become popular over the years. Adding unique decorations to the tree like fresh flowers, pinecones, decorative birds and even tiny reindeer can turn your tree into something unique and special. You can even make your own tree decorations from paper and other craft items to really be original. Do it yourself tags instead of ornaments, small paper gift boxes and even carnations can be added to your tree for a unique holiday look.
Keep in mind when you are looking at Christmas tree decorating ideas pictures though that some of the ideas will require a lot of decorations and time to put the tree together. While beautiful trees look beautiful they often take quite a bit of time to put together and also time to maintain its look during the holiday season.
Christmas tree decorating ideas pictures to help you decorate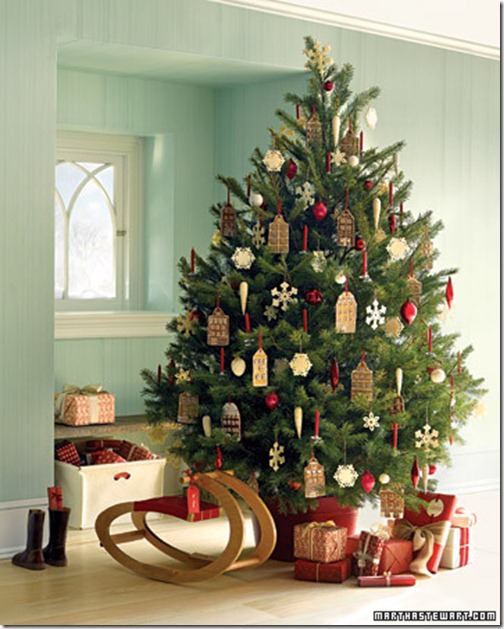 ---
This season?s hottest Christmas table decorating ideas
When it comes to decorating the home for Christmas, everything gets touched with some Christmas cheer. Tables around the house can be great places to add some unique décor and there are tons of Christmas table decorating ideas online you can try out for yourself this season. Whether you are looking for ideas to decorate your dinner table with or just the end tables on the ends of your couch there are plenty of options.
When it comes to dinner tables, your settings can say everything. A suggestion is to take a brightly color table cloth and then accent it with some gold decorations and even pinecones for a unique, country style Christmas look. This idea can also be turned into a harvest décor theme where you can add cornucopias, squashes and other fall colored vegetables as well as some plaid color place mats.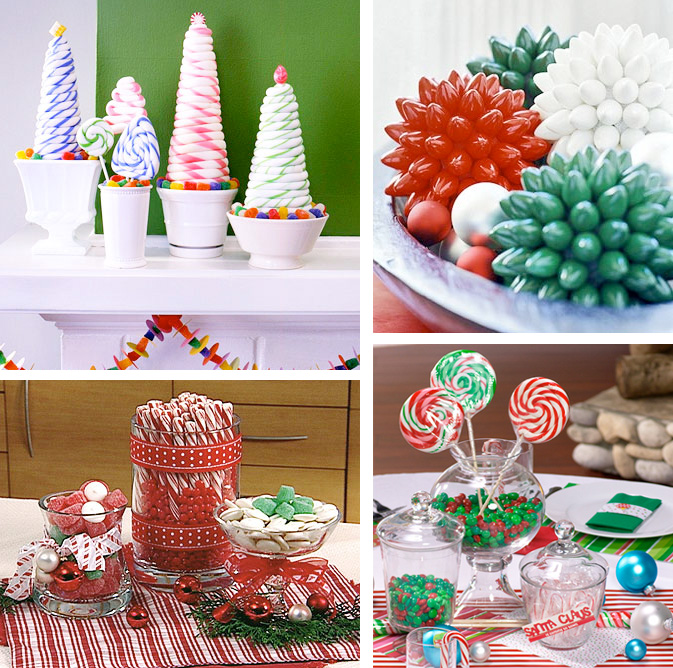 One of the most unique Christmas table decorating ideas is going pink! While red is usually the dominate color during the holiday season, pink is coming in for a battle when it comes to decorating the table. Whether you use pink color flowers or even just a pink tablecloth is can put a spin on the ?normal? Christmas décor. If pink is not your color then just try to use rich colors in general because they tend to have a more inviting feel to them. When you are decorating the space where your entire family is going to sit for dinner then having an inviting feeling is important.
You can also choose to go a little more elegant with bright lighting and minimal decoration items. The lighter colors create a welcoming ambiance and are a way for your table to look spacious even though it may not be. A simple bouquet of flowers (bright colors like yellow) in the middle of your dinner table will definitely spruce up the setting.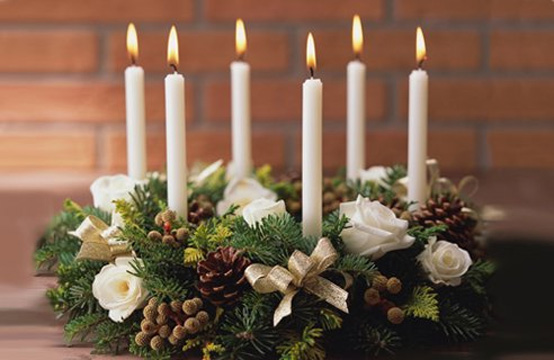 When it comes to Christmas table decorating ideas for side and end tables the decorating ideas won?t be as large but they can still be just as cute. Whether you create a carnation Christmas tree for these tables or even a citrus centerpiece the options are pretty much limitless when it comes to these spaces. As long as you have a good idea of the design you want then finding the décor items you need shouldn?t be too hard.
When you go out to actually buy the decorating items, make sure you are getting the best deal out of it. Do some shopping around, both locally and online, so you can ensure yourself the best you can. While Christmas table decorating ideas usually don?t cost a whole lot there are some ideas out there that require some more expensive decorating items than others. Hopefully this article helps you in finding the table decorating ideas for Christmas that are perfect for you.
This season?s hottest Christmas table decorating ideas
---